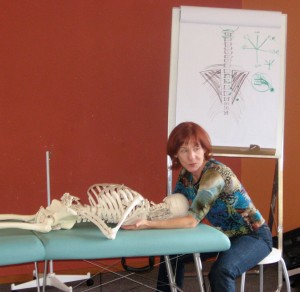 Zero Balancing (ZB) is an advanced studies program for the Health Care Professional. It is a hands-on body/mind therapy that is easy to incorporate into other body/mind and touch systems, including massage, acupuncture, nursing, chiropractic, physical therapy, psychotherapy and craniosacral therapy.
Each person who studies Zero Balancing will use it slightly differently depending on the scope of practice of his or her healthcare license. The study of Zero Balancing benefits practitioners through the enhancement of all skills involving touch: skills for assessment as well as treatment. In addition, practitioners gain an additional tool with which to help their clients. Those who study ZB can use what they learn to enhance their current modality or as a stand-alone protocol.
The complete Core Zero Balancing curriculum is a 50 hour program taught in two 4-day segments, separated by a period of practical experience. Core Zero Balancing I, which has immediate clinical application alone, teaches all pertinent theory and principles of Zero Balancing, how to use fulcrums effectively, and the basic Zero Balancing protocol. Core Zero Balancing II includes anatomy review with increased detail, refinement of palpation skills for identifying deeply held tensions, and teaches additional fulcrums for more thorough rebalancing of the client. After Core Zero Balancing II, participants will have learned the complete Core ZB Protocol, which is recommended to achieve the full benefits of Zero Balancing sessions. Instructors provide a detailed study guide, clear presentations using visual aids, and demonstrations of Zero Balancing. In lab sessions, students learn through both performing and experiencing Zero Balancing techniques.