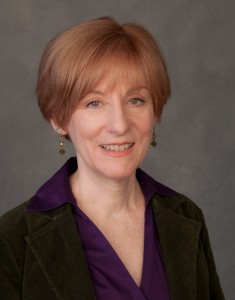 Linda has always been a dancer. After graduating college, she moved to Boston, Massachusetts to pursue a career in dance. She supported herself by working as a dance teacher and waitress (of course!). One sunny morning, she broke her right foot while taking a dance class. In that moment, the entire trajectory of her life changed. While rehabilitating her injury, she received informal assistance from a Physical Therapist. And when the foot pain lingered long after the fracture had healed, she decided to try Acupuncture. Although unaware of it at the time, both experiences would lead her to her life's work.
The Physical Therapy trail led her to a Masters of Science in Physical Therapy, with distinction, from Sargent College of Allied Health Professions at Boston University in 1986. Through the years she has helped people regain health and function in rehabilitation hospitals, nursing homes, home care settings, and private practice. In the Boston area, she had a busy private practice, East Meets West Physical Therapy, for several years prior to moving to California in 2005. She recently opened her new private practice, Comforting Hands Physical Therapy in 2012.
The Acupuncture trail led her to the study and practice of Zero Balancing. Her acupuncturist occasionally used Zero Balancing during her acupuncture sessions. She became curious and took her first class in 1992. She has studied Zero Balancing extensively since then. She became certified in ZB in 2000. She was accepted into Teacher Training and joined the Zero Balancing faculty in 2004. She became the Director of the Zero Balancing Certification Program in 2007.
Linda's love of teaching first revealed itself in childhood, teaching her playmates how to turn cartwheels on the front lawn. Since then she has taught whatever she has loved dance, physical therapy, anatomy, and Zero Balancing.